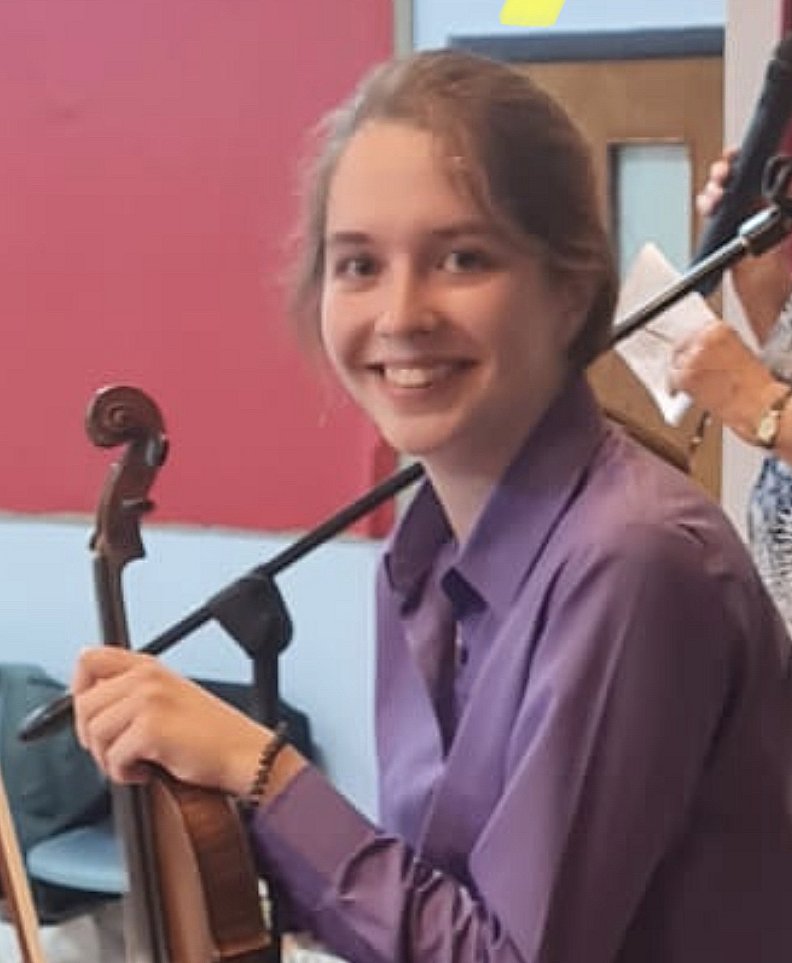 Amber is the newest recruit to the band, and you may have already seen this talented young fiddler playing with us at dances at Fareham. The youngest member of a musical family, she has played for several years with Hampshire Youth Folk Ensemble, an elite group of young Scottish fiddlers which achieved considerable competition success and played at a number of prestigious events, including Sidmouth Folk Festival, and the TUC conference!
2020 was to be the start of an apprentice year for her with the band – but we are delighted that now we're back dancing, she will be joining Strathallan more in the future (and lowering the average age!). Her smile has already been noticed, and appreciated by dancers.
Amber is also the owner of Rosie's brother, Bertie.