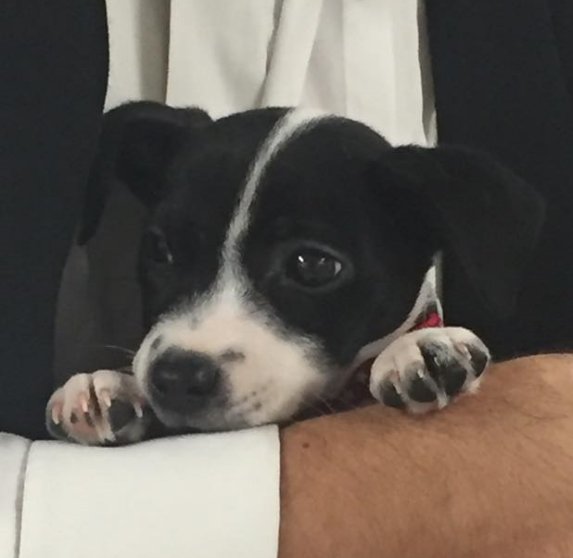 Rosie joined the band, and at the age of 8 weeks, attended her first Scottish dance. Born on the same day as Freya, 17 years later, she was lucky enough to choose Ann to be her owner. Her name was chosen after Ann drove home through cider orchards.
Rosie spends some of her dance time at dances meeting and greeting her public, and when that's too tiring, snuggled up at Ann's feet, fast asleep. She was an instant hit with dancers in the South East!
Freya, our original Strathallan dog, sadly passed away at almost 19 years old. Thank you to everybody who welcomed her into their hearts, their homes and their bands over the years – you allowed her to be her wonderful, distinctive self.